Haley Brackets
Cable Tray Support Manufacturers + Designers
As a UK manufacturer, we specialise in supplying products to support cable tray + basket installations. As a company, we focus on making products the electrician would want to use. In general, easy to use, comprehensive range, convenient packaging (mostly in multiples of 10 using recyclable materials), quick deliveries with low order values.
We manufacture for stock, supply through distributors and electrical wholesalers, using next day delivery.Our contact details are at the bottom of this page.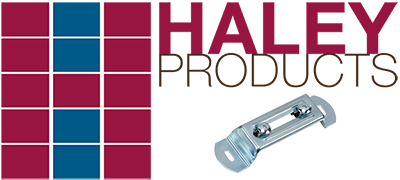 UFCTB UnderFloor Stand-off Brackets
Each box contains enough M6x12 thread former screws to fix the tray.
Size
(Up To)
Material
Thickness
No. of
Slots
Stand
Off
Inner
Qty.
Outer
Qty
Product
Code
3"(75mm)
1.6mm
1
42mm
10
200
UFCTB75
6"(150mm)
1.6mm
2
42mm
10
100
UFCTB150
9"(225mm)
1.6mm
3
42mm
10
80
UFCTB225
12"(300mm)
1.6mm
4
42mm
10
50
UFCTB300
18"(450mm)
1.6mm
6
42mm
10
40
UFCTB450
24"(600mm)
1.6mm
8
42mm
10
20
UFCTB600
Thread Forming Screws

| Size | Description | Drive | Qty. | Code |
| --- | --- | --- | --- | --- |
| M6 x 12 | Mushroom headed, Thread forming screws | No2 pozi | 100 | THREAD612 |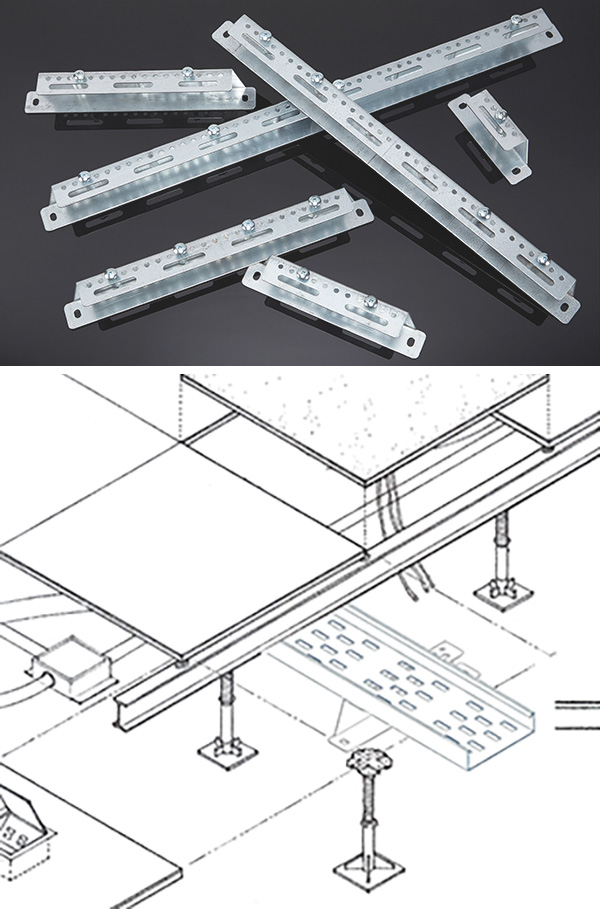 Bracket sizes
3"(75mm), 6"(150mm), (9")225mm, (12")300mm, (18")450mm and (24")600mm.
The pre-punched holes have a pitch of 12.5mm, suffient to line up with slots in the tray. Slots in cable tray generally have a pitch of 25mm.
Elongated slots also let the installer to use traditional tray bolts (not supplied) if desired.
UnderFloor brackets are of rigid construction meaning they don't distort when stepped on. With the added advantage of being able to secure the tray from above using our specially designed thread forming screws (supplied with the brackets) the job is made easier for you. UFCTB's can also be used as a general support brackets in many other situations.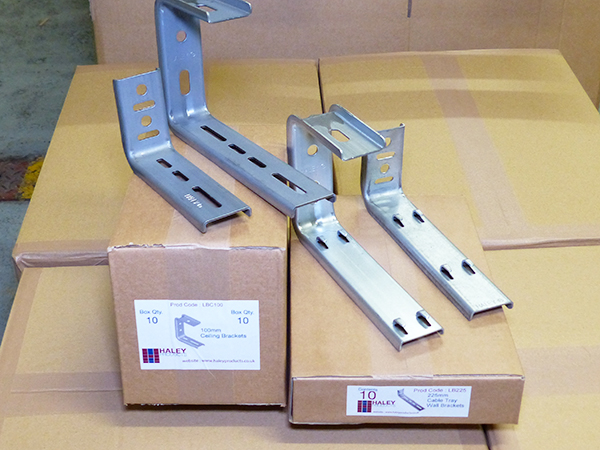 Underfloor Bracket packaging
Haley UFCTB Stand-off brackets are packed in multiples of 10 complete with thread forming screws to fit the pre-punched holes in each bracket. This allows them to be transported, stored, sold and used easily. No image available but will be similar left image. All packaging material is either recyclable or biodegradable. The inner boxes and outer cartons are made from cardboard, the tape and plastic bag, containing the tray bolts, are both biodegradable.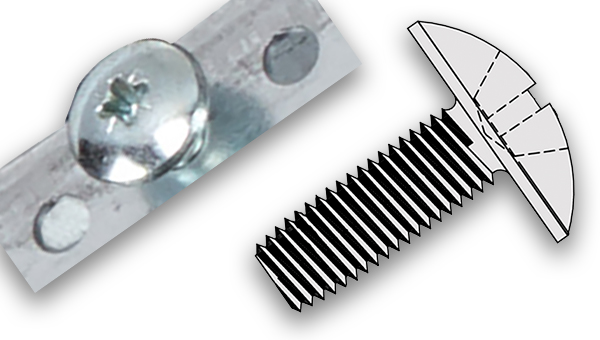 Thtead Forming Screws
Thead forming screws are a well proven method of fixing to sheet steel. It has a 14mm ⌀ mushroom head and a No.2 pozi drive recess.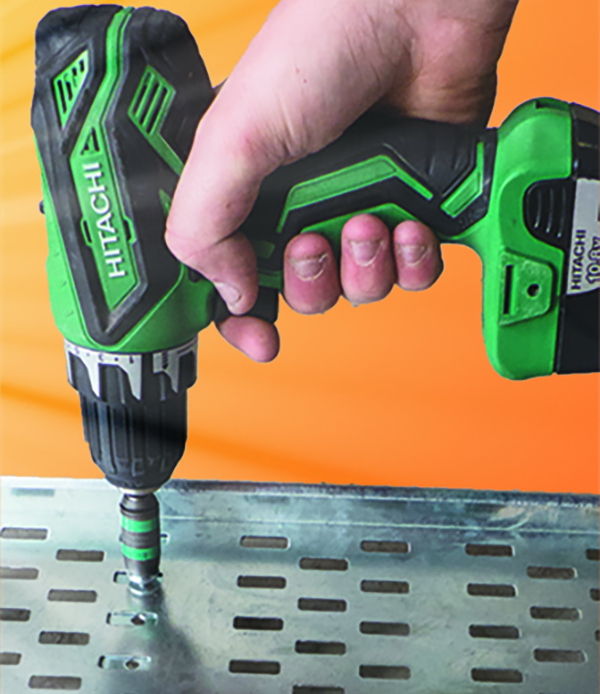 Tray Bolt Installation
Use a battery drill* preferably fitted with a magnetic bit holder & No.2 pozi bit, such as the Wera Rapidaptor for quicker installation. The tray can be fixed from above.
*There is always a possibility of stripping threads when a battery drill driver is used.To avoid this the torque setting needs to be adjusted to a suitable setting.
Features of Underfloor Brackets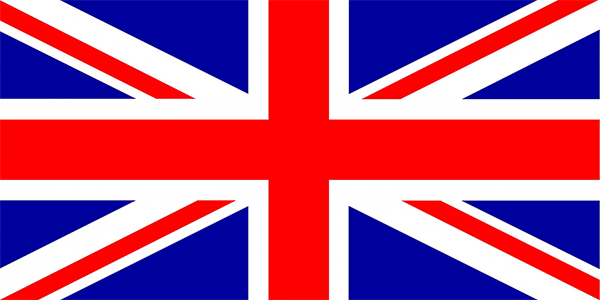 Made in Britain.
Brackets made for the electrician.
Key features:
Gives a 42mm stand-off from floor.
Pre-punched fixing holes, for M6 Thtrad Forming screws, at 12.5mm pitch.
Bracket also have slots increasing the versatility of fixing.
Boxed in 10's for all round convenience.
Manufactured in the United Kingdom.
Contact address
Haley Products Ltd
Navigation Road
Burslem
Stoke on Trent
Staffordshire
ST6 3RU
United Kingdom