Haley Brackets
Cable Tray Support Manufacturers + Designers
As a UK manufacturer, we specialize in supplying products to support cable tray + basket installations. As an company, we focus on making products the electrician would want to use. In gereral, easy to use, comprehensive range, convenient packaging (mostly in multiples of 10 using recyclable materials), quick deliveries with low order values.
We manufacture for stock, supply through distributors and electrical wholesalers, using next day delivery.Our contact details are at the bottom of this page.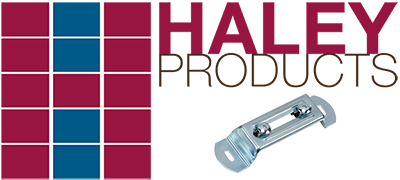 Trapeze Suspension Brackets
Size
(Up To)
OAL
No. of
Slots
Inner
Qty.
Outer
Qty
Product
Code
6"(150mm)
240mm
2
10
80
TBCT150
9"(225mm)
315mm
3
10
60
TBCT225
12"(300mm)
390mm
4
10
60
TBC300
18"(450mm)
540mm
6
10
40
TBCT450
24"(600mm)
690mm
8
10
n/a
TBCT600
Material Thickness : 2mm
Material Finish : pre-galv.
Slide Clips for Basket

| Image | Description | Finish | Pk. Qty. | Code |
| --- | --- | --- | --- | --- |
| | Slide clip for basket | Zinc | 100 | SLC01 |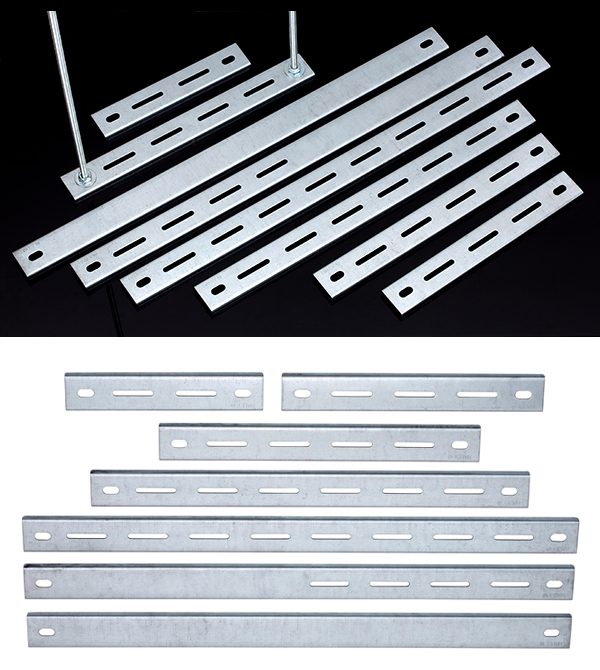 Bracket sizes and Description
6"(150mm), 225mm, 300mm, 450mm and 600mm.
Custom made Trapeze Brackets. Made to simplify the use of trapeze method for suspending tray and basket. Designed using the same profile as our very popular LB Wall and LBC Ceiling Brackets. The slops are M6 clearance and the end slops are M10 clearance.
Is is our intention to produce a range of brackets specifically for cable basket.
A combination of tray and basket will also be available on a bespoke basis, to order.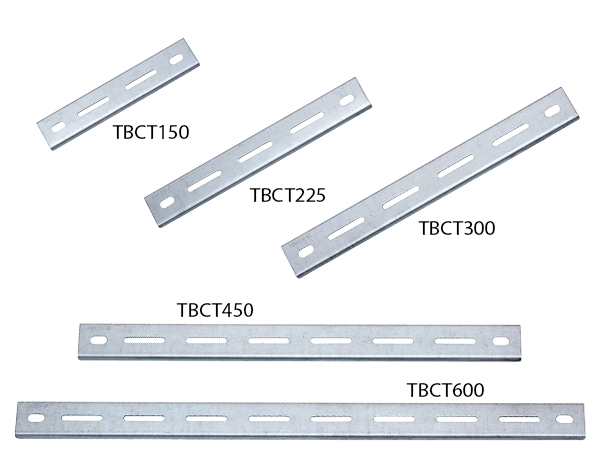 Trapeze Range with Product Codes
We manufacture 5 sizes from 150mm up to 600mm.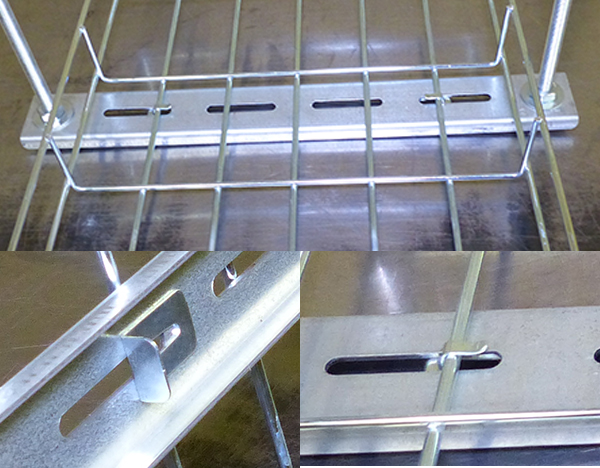 Slide Clips for use with basket
Quick and simple method of fixing cable basket to Trapeze Brackets. Will work with most cable basket.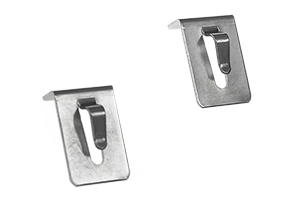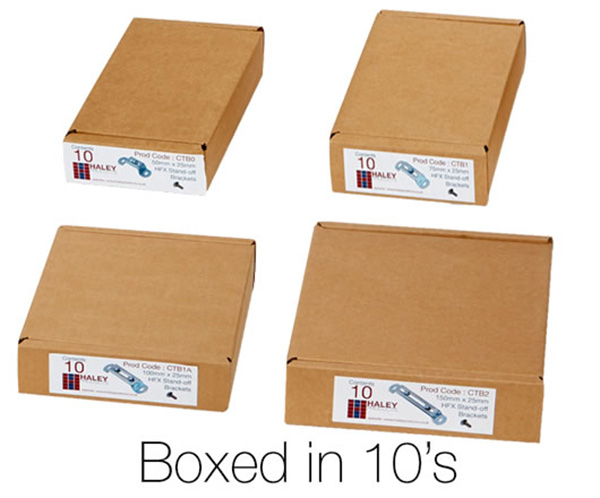 Trapeze bracket packaging
Haley TBCT trapeze brackets are packed in multiples of 10. This allows them to be transported, stored, sold and used easily. No image is available of the packaging, however packaging is similar to LBC's and LB's.
All packaging material is either recyclable or biodegradable. The inner boxes and outer cartons are made from cardboard, the tape and plastic bag, containing the tray bolts, are both biodegradable.
Features of Trapeze Brackets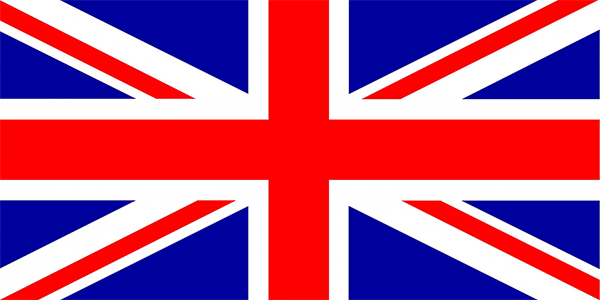 Made in Britain.
Brackets made for the electrician.
Key features:
No onsite cutting. No end caps needed to hide sharp ends.
The bracket has been custom made for the application.
The use of zebedee nuts eliminated.
Square washers no longer needed.
Fixing holes are M10 clearance. Elongated M6 clearance slots for easy alignment of tray.
Boxed in 10's for all round convenience.
Manufactured in the United Kingdom.
Contact address
Haley Products Ltd
Navigation Road
Burslem
Stoke on Trent
Staffordshire
ST6 3RU
United Kingdom