Haley Brackets
Cable Tray Support Manufacturers + Designers
As a UK manufacturer, we specialize in supplying products to support cable tray + basket installations. As an company, we focus on making products the electrician would want to use. In gereral, easy to use, comprehensive range, convenient packaging (mostly in multiples of 10 using recyclable materials), quick deliveries with low order values.
We manufacture for stock, supply through distributors and electrical wholesalers, using next day delivery.Our contact details are at the bottom of this page.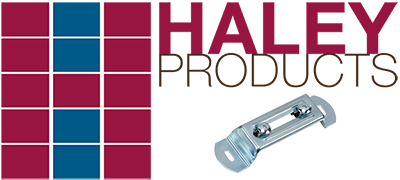 Strut Internal Connectors
Size
to fit
OAL

Inner
Qty.
Outer
Qty.
Product
Code
41x41mm trut
200mm
10
70
HU670
41x21mm strut
200mm
10
70
HU675
Material Thickness : 2.0mm
Material Finish : pre-galv.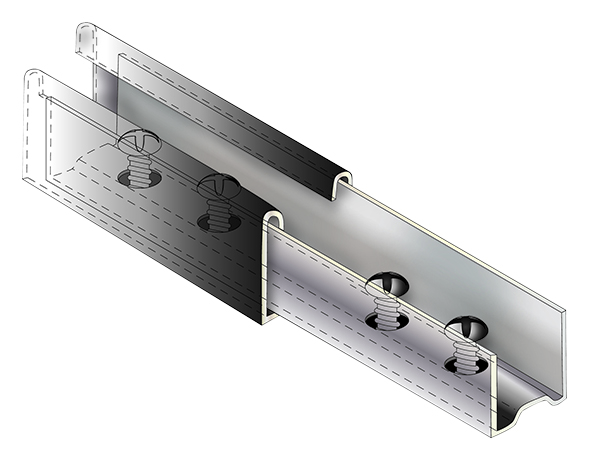 Strut Internal Easy-Fix Connector, Assembled
Imagine an internal connector for strut where you didn't have to worry about loosing the tiny screws. Haley Easy2Fix Framing Channel Internal Connectors offers this. It's simple and easy to use, comes assembled so no fumbling with tiny screws that sometimes get dropped and lost. The screws only need a standard No.2 pozi screwdriver. They work with slotted channel. The securing screws are spring loaded and adjusted along the slots to avoid the slots in the strut.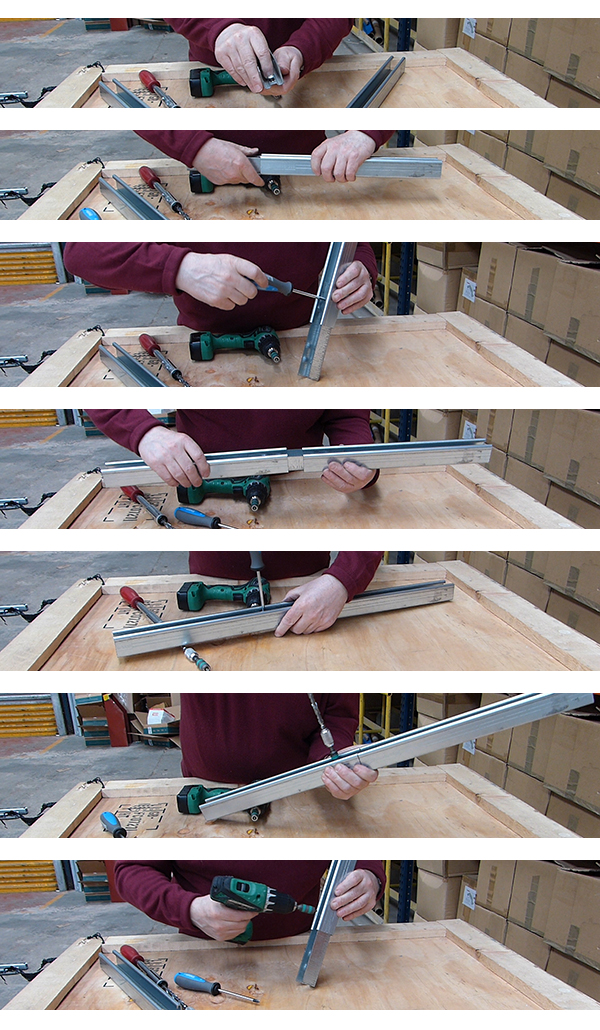 How it works.
Adjust screws along slots as requires.
Insert connector into one end of strut.
Tighten fixing screws using a No.2 pozi screw driver.
Insert connector into end of the second piece strut.
Tighten second fixing screws using a No.2 pozi screw driver.
Or, tighten any fixing screws using a No.2 pump screw driver.
Or, tighten any fixing screws using a No.2 pozi screw driver bit and battery drill.
Strut Internal Connector Video.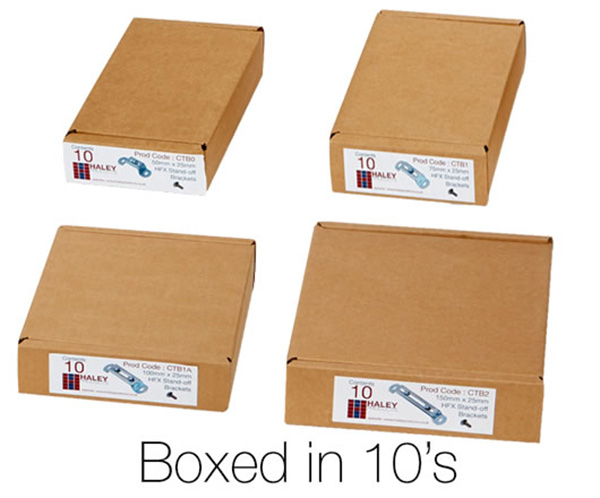 Strut Internal Connectors packaging
Haley connectors are packed in multiples of 10. This allows them to be transported, stored, sold and used easily. At present we have no images, however it will be similar to the other products we manufacture.
All packaging material is either recyclable or biodegradable. The inner boxes and outer cartons are made from cardboard, the tape and plastic bag, containing the tray bolts, are both biodegradable.
Features of Strut Internal Connectors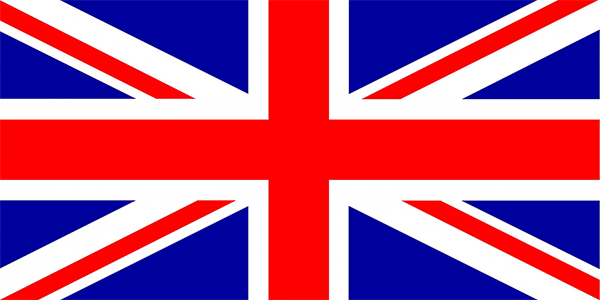 Made in Britain.
Brackets made for the electrician.
Key features:
Can work with plain or slotted Strut.
Easy2fix thus no more loosing small screws.
Ready assembled with fixing screws and nuts in place i e no loose parts.
Raised slots and spring loaded screws hold nuts in place.
Faster installation time.
2 sizes available for deep and shallow strut.
Boxed in 10's for all round convenience.
Manufactured in the United Kingdom.
Contact address
Haley Products Ltd
Navigation Road
Burslem
Stoke on Trent
Staffordshire
ST6 3RU
United Kingdom