Haley Brackets
Cable Tray Support Manufacturers + Designers
As a UK manufacturer, we specialize in supplying products to support cable tray + basket installations. As an company, we focus on making products the electrician would want to use. In gereral, easy to use, comprehensive range, convenient packaging (mostly in multiples of 10 using recyclable materials), quick deliveries with low order values.
We manufacture for stock, supply through distributors and electrical wholesalers, using next day delivery.Our contact details are at the bottom of this page.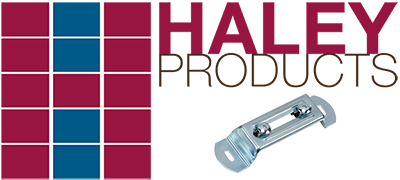 Internal Column Clamp
Size
up to
Description

Inner
Qty.
Outer
Qty.
Product
Code
400mm internal
Designed to support Tray or inside universal columns
10
70
HU308J
Material Thickness : 2.5mm
Material Finish : zinc plated.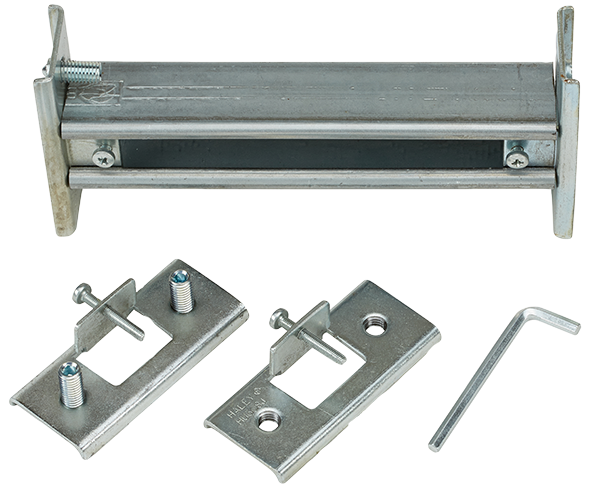 Strut Twist-in Clip, Assembled
Internal Column Strut Clamps are used to clamp a length of strut inside the webs of a universal column(UC) up to a maximum of 400mm internal dimension. Services such as cable tray or basket can then be fixed to the strut. the unit comes ready assembled with the screws and clamping bolts. Screws only need small turns to make one complete unit. Easy faster installation reduces time spent by installer on site thus saving money. No loose parts to get lost once the unit is assembled. The unit is assembled before being fixed between the column webs.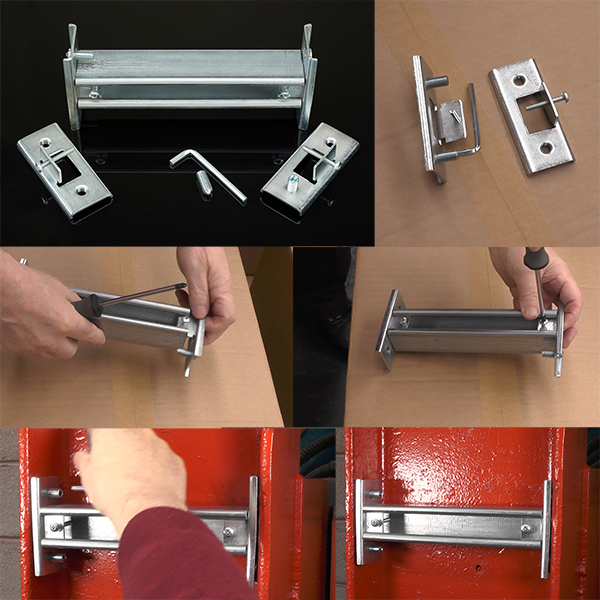 How it works.
The whole unit is pre-assembled before fitting inside flanges. M10 set screws are used and two 5mm hexagon wrenches are supplied with each box of 10.
Slide the clamp into one end of a length of pre-cut strut. This may need a few taps with a hammer. Tighten down screw. Repeat the process for the other end.
Slide the assembled unit between the UC flanges. Tighted down the two M10 set screws to secure the unit. A 5mm hexagon wrench is required for this. Tray or basket can now be fixed to the strut.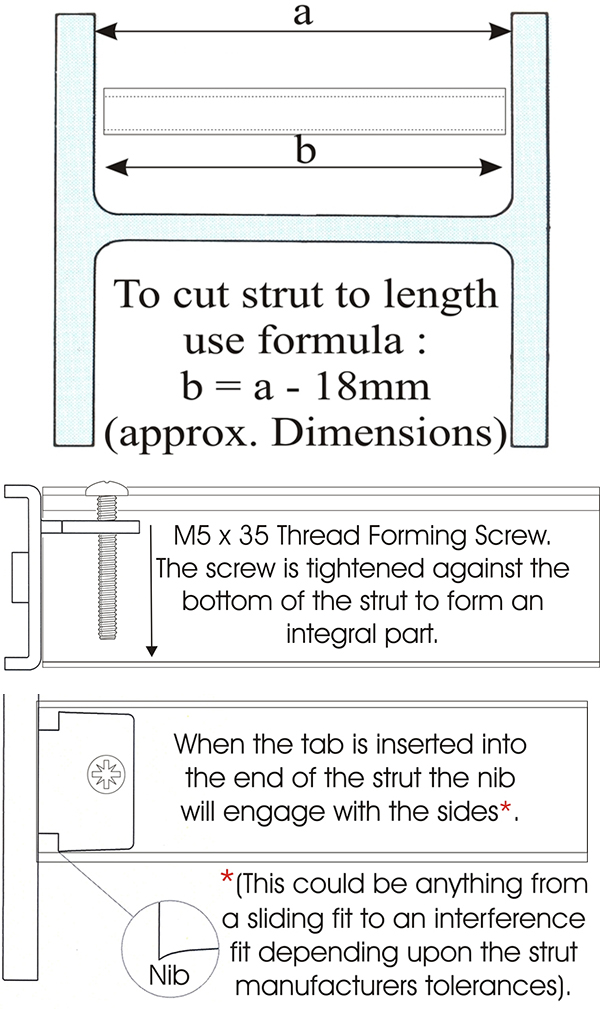 Practical Points.
Strut is cut to length using the formula. The assembled unit should be a nice sliding fit inside the column flanges.

M5x35 thread forming screw is already inserted to the right depth and should just need a few turns to secure the clamp to the strut.
The little nibs on the tab are designed to aid the pre-assembly process.
Internal Coolumn Clamp Video.
no video available yet.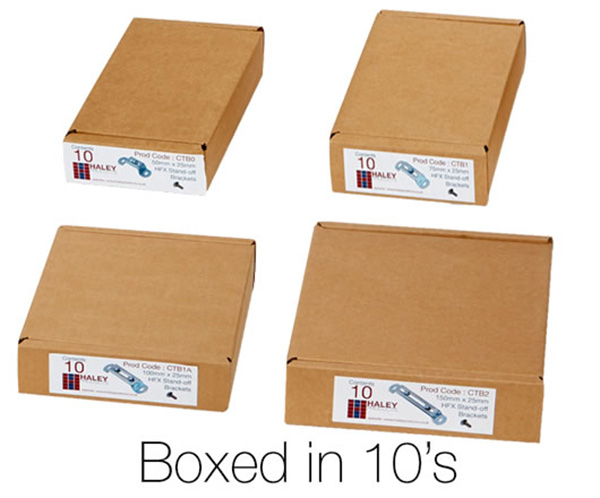 Internal Column Clip packaging
Haley clamps (HU308J) are packed in multiples of 10. This allows them to be transported, stored, sold and used easily. At present we have no images, however it will be similar to the other products we manufacture.
All packaging material is either recyclable or biodegradable. The inner boxes and outer cartons are made from cardboard, the tape and plastic bag, containing the tray bolts, are both biodegradable.
Features of Strut Internal Connectors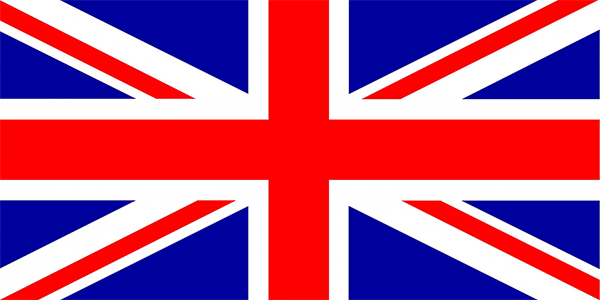 Made in Britain.
Brackets made for the electrician.
Key features:
Ready assembled with screws and bolts in place i.e. no loose parts.
Screws only need small turns to make one complete assembly.
Easy2fix giving faster installation time and saves money.
No loose parts to get lost once the unit has been assembled.
Faster installation time.
Unit is assembled before being fitted between the column webs.
Boxed in 10's for all round convenience.
Manufactured in the United Kingdom.
Contact address
Haley Products Ltd
Navigation Road
Burslem
Stoke on Trent
Staffordshire
ST6 3RU
United Kingdom